Free shipping on orders over $25
Bringing your baby THE BEST
With no repeated high heat processing, it is no wonder why we were named "Best Baby Food" by the Bump, "Best Organic Baby Brand" by What to Expect, "Best Healthy Baby Food" by Good Housekeeping, and "Editor's Pick 2021" by Mother.
"Comparing Amara to other brands really is like the difference between a homemade dinner and a microwave package. So worth it!" -Tracey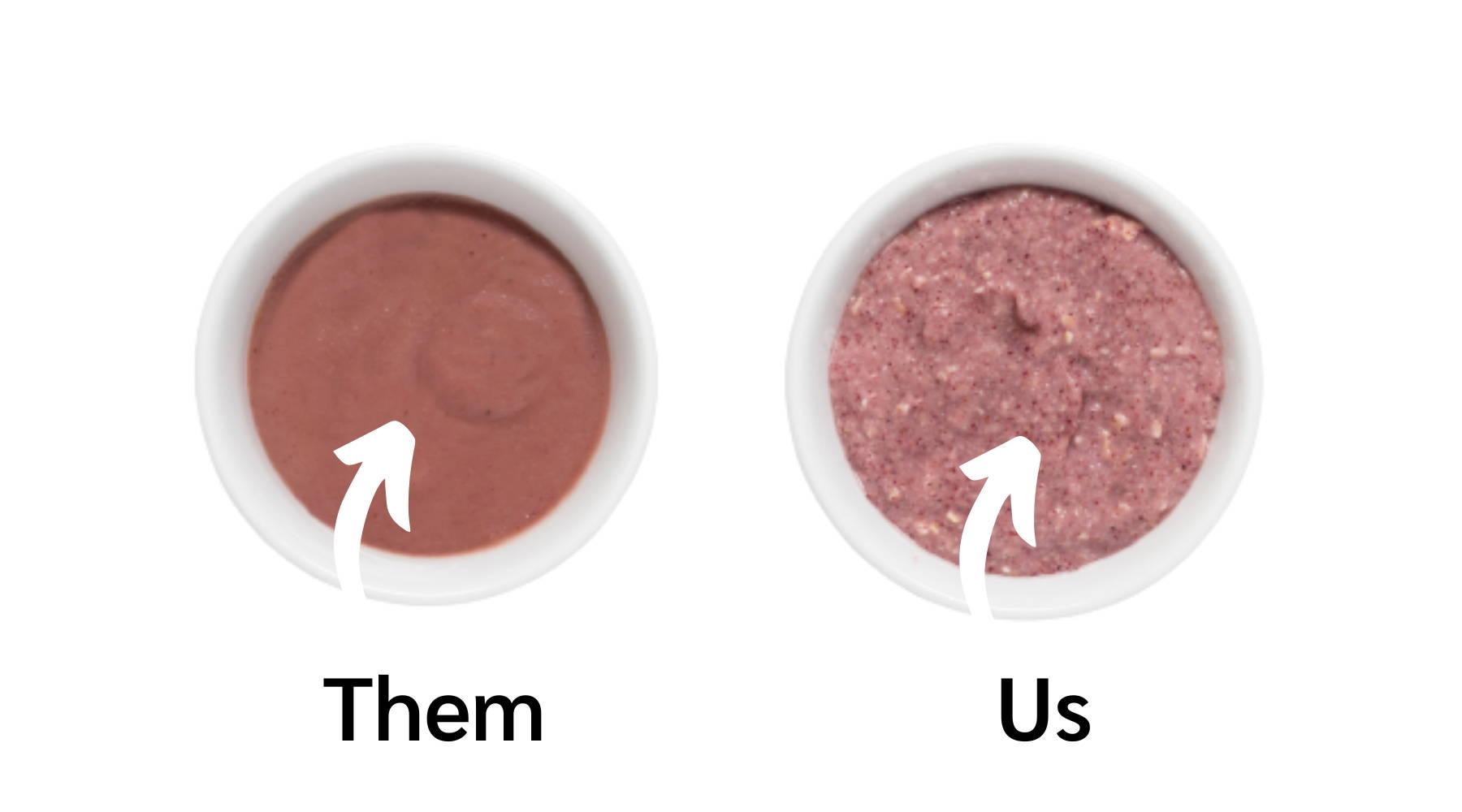 Not all baby food is created equal. Our unique science locks in the taste, texture, and nutrients of fresh, organic ingredients. Just add liquid, mix and serve.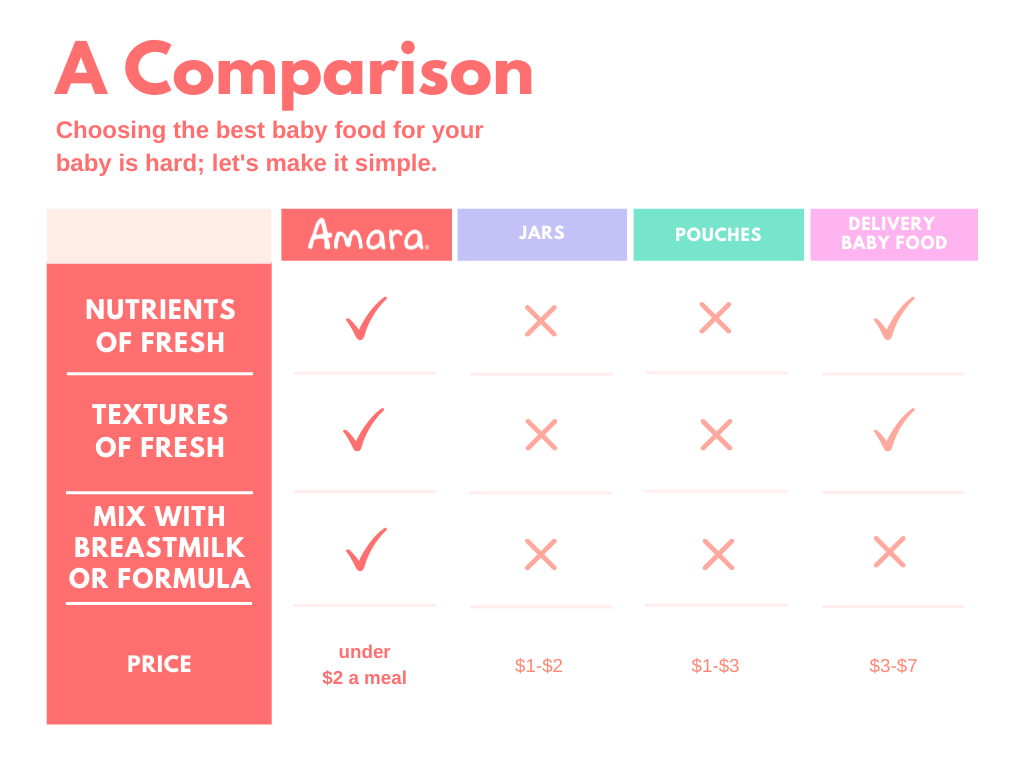 Baby Thinks It's Delicious
"Our baby is LOVING his Amara food. I've tried mixing it with both breastmilk and water and he thinks either is great. As a working mom of three kids under four-years old, I wanted something quick, easy, that is also nutritious and this certainly fits the bill! I wish I would have known about Amara when my twins were born. Would definitely purchase more and recommend to friends!"
Amazing

"I love this food and so does our son. I feel so comfortable feeding it to him and am happy I can mix in my breastmilk or water if we are on the go. Don't hesitate to buy, I wish I would have sooner."
Love it!
"Our baby boy loves Amara food! The tropical mango is one of his favorites! I love the fact that I can mix it with breastmilk, that way he's still getting the nutrients from breastmilk while trying new foods and flavors. The texture is not just runny and smooth which is a better introduction to food textures than jarred baby food. It's also nice that Amara contains less natural sugars than the jarred baby food. Overall, great product!."
Take baby from milk monster to veggie lover with this pack of plant-based, vitamin-rich blends.
Starting Solids Variety Pack

Discover healthy, safe choices designed for your baby's first adventure into the world of solid foods.
Looking for a safe, no-sugar-added snack packed with 100% fruits and veggies? Yeah, we did that.
1.267.981.6411
sales@amaraorganicfoods.com
We believe parents shouldn't have to choose between nutrition and convenience. You - and your child - deserve both.

Sign up to hear about the latest news and exclusive offers